Eyewear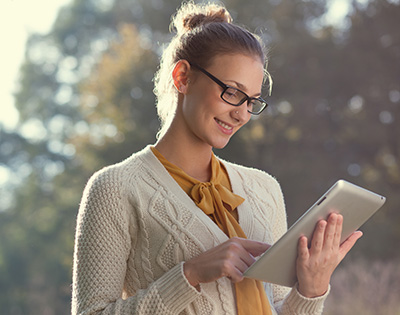 Choosing the right eye wear isn't only about comfort and usability – it's also important that they look good. Your spectacles reflect your personality, so we'd prefer you took the time to find out what really suits you to ensure you look fantastic!
Everyone's face is different. The shape of your face will determine the types of style that suit you, and which styles won't look as good. Taking into account your face shape we can help you select styles that will look their best. Our advice can help you determine what face shape you have, and which frames will enhance and complement your looks rather than masking them.
Choosing a frame that complements your face shape is one of the most important considerations when selecting your eye wear. We will give you guidance and advice on frames that will suit your face shape and prescription best. Whether you have a classic 'oval' or a less common 'diamond' face shape, the right pair of glasses can enhance your style and make you look and feel fabulous!