Sports Frames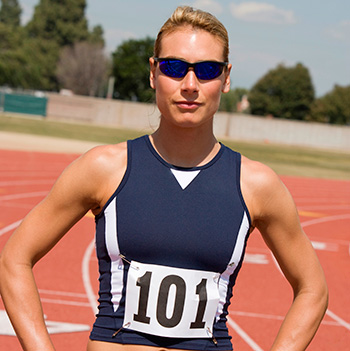 We work with some of the finest names in sports eyewear, including Adidas, Oakley and Transitions, to give you a product that delivers the sharpest vision with the utmost comfort and safety.
Sports eyewear uses light-weight frames that are comfortable to wear and provide protection and safety. They also have larger, wraparound lenses to give excellent peripheral vision and can be combined with vision enhancing tints to improve contrast (for example making a golf ball stand out on the fairway or green).
Specialised sports eyewear is available in both prescription and non-prescription formats.
Sport is a leading cause of eye injury, so it is essential to keep your eyes protected. All of our sports eyewear meets exacting standards for fit and protection, maintaining your eye health and giving you peace of mind while you are competing.